Welcome to Amazing Moms Fatloss
I am so glad that you found your way here!
My name is Tamara & my goal is to provide health & nutrition resources & support or women, specifically moms.  I am a mom myself  juggling a busy family life with a career. With the demands of the modern world women are busier now than we have ever been. Many moms also have careers, finding time to take care of ourselves as well as our families can be more than a little challenging. With this in mind I have geared the content of this website towards things you can do on your own at home, or group activities that you can do with your family. Healthy living should be a family affair and if you can combine quality time bonding with your family with exercise you will be teaching your kids great habits that they will have for life.
My work out routines and work out videos are all fitness exercises that you can do in the comfort of your own home with little if any equipment needed. The video work outs for women are easy to follow and short so that you can incorporate them into your busy day. If you are looking for women work out routines, I have them. If you are new to fitness not to worry I will help you learn how to work out safely. My blog is full of great information on fitness and nutrition written from the perspective of someone who like you is trying to find a healthy balance while multitasking.
The website has a free membership area that will give you access to support via forums where you can share and ask questions of other women & myself. Our newsletter goes out once a month & it's full of tips on fitness & nutrition. I have just added a new recipe section with a focus on recipes that are nutritions and fast and easy to make.  If you have any that you would like to share with the rest of the members I would love to hear from you, I will credit you for them.
This website is for you, therefore please feel free to offer suggestions on content you would like to see. I look forward to working with you.
Tamara Kosaba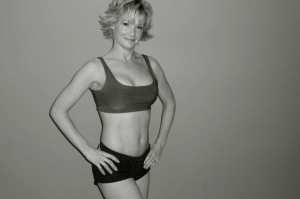 Subscribe to Our Newsletter
Get motivating health and fitness articles sent directly to your inbox.