How to set fat loss goals and achieve them!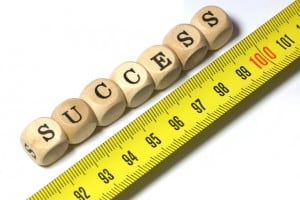 If not let's talk about why it is critical to achieving your goals.
Research has proven that people who set goals, write them down are much more likely to achieve their goals than people who just talk about what they want.
Achieve your goals this year, learn how to get your goals and not just set them!
Decide what you want for yourself,
Why do you want it?
How will your life change when you accomplish this goal?
Have you tried before?
What were your strengths and what were the obstacles?
How will you overcome those obstacles?
Who will support you on your fat loss journey?
Who may try to sabotage your goal?
How will you handle these people, what will you say or do?
Who will support you and how will they help you?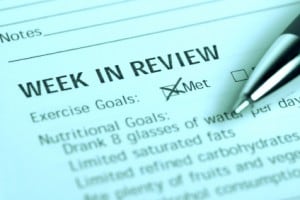 After you have answered these questions, develop your plan of action.
What are three things you can do everyday that will take you one step closer to your goals?
1. Write down what, when and how much I eat at www.fitday.com
2. I will drink a cup of water before each meal or snack
3. I will make a shake for breakfast
These people set and achieved their fat loss goals!
What did they do?
A
customized nutritional plan
and they got the
support they needed
to succeed!
This could be you!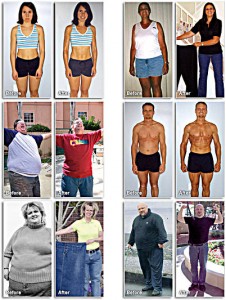 Are you tired of being overweight?
Are you frustrated with your lack of success with other programs?
Do you want to fit into normal sized clothes?
Do you want a flat, sexy stomach
Get started today on your program!
14 Day Jump Start to Fat Loss
This program is for moms who are struggling to lose weight who want step by step instructions on how to get their bodies back.
Discover common mistakes moms make when trying to lose fat.
Learn how to increase your metabolism
Learn how to manage your hunger and stop the cravings!
Support your fat loss by giving your body the nutrition it needs
Quick meals and snacks that help you eat regularly and avoid the mid-day crash
This program includes
1 hour phone consultation
Nutritional products recommended based on your goals and your lifestyle
30 Day fat Loss Workout for busy moms
Weekly 30 minute coaching call
Email access to ask Tamara any questions you may have
Awesome bonuses from top fitness professionals!!
To book your complimentary consultation call Tamara Kosaba at Amazing Mom's Fat Loss 604-783-6022
Discuss your goals and discover how the "14 day Fat Loss Jump Start Program" will help you get the results you want for 2011!
All nutritional products have a full 30 day money back guarantee.
100% Money Back Guarantee if you are unhappy with the "14 day Fat Loss Jump Start Program" for any reason!
Leave a comment and tell me what  your goals for 2011?